I will be exhibiting my latest series of work Aliens with the Ruup & Form gallery at Collect 2022, the Crafts Council's leading international fair for contemporary craft and design. This year the fair is returning in its physical form to the stunning setting of Somerset House, London from 25 – 27th February (previews 23 – 24th February).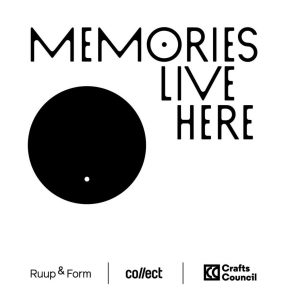 For Collect 2022 Ruup & Form has invited its makers to explore the themes of freedom and expression through memory, in their curated booth display Memories Live Here. In response to this theme I chose to return to a place where I worked for many years, National Museum Cardiff, to collaborate with Sally Whyman, the curator of vascular plants at the Welsh National Herbarium. Together we have created the Aliens series, bringing to life the historic scientific work and personal stories of several Botanists whose pressed collections of alien plants are stored in the herbarium. 
Image courtesy of Amgueddfa Cymru, National Museum Wales.
Although the National Museum Cardiff public galleries have fully reopened, the science research collections behind the scenes remain closed to visitors due to ongoing covid restrictions, so our project had to be conducted via email and the specimens were digitally scanned allowing me remote access to the collections.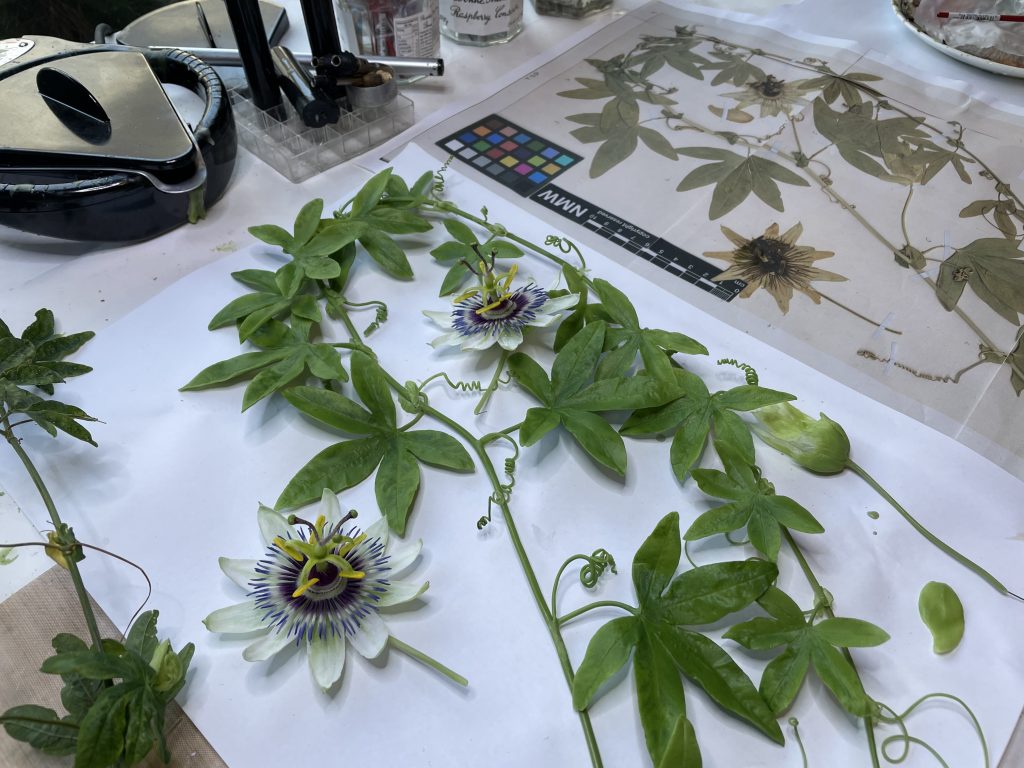 In the studio, using historic botanical wax modelling techniques to recreate the scanned herbarium specimen in three dimensions.
Aliens 1956
Materials: Beeswax collected from the beehives on the roof of National Museum Cardiff, and mixed materials.
Image credit: Dewi Tannatt Lloyd.
The finished Aliens sculptures are hand sculpted from beeswax samples which were collected from the beehives on the roof of the museum and mounted on stainless steel sheets with epoxy screen printed data labels, in a juxtaposition of historic and modern materials and techniques. They are an exploration of the ways we can bring the memories of historic collections to life for a contemporary audience, through the sharing of expert knowledge and the collaboration of Science and Art.
If you'd like to visit Collect 2022 you can purchase tickets from the Somerset House website.
Aliens will be on display in Memories Live Here with Ruup & Form, South Wing, Booth S8.