My wax botanical sculptures can be purchased from the following galleries:
My etched copper plates can be viewed and purchased at the following venues:
In addition to these stockists I often have etched copper plates which are available to purchase direct from my Cardiff studio so please do get in touch with me for a full list of prices and availability.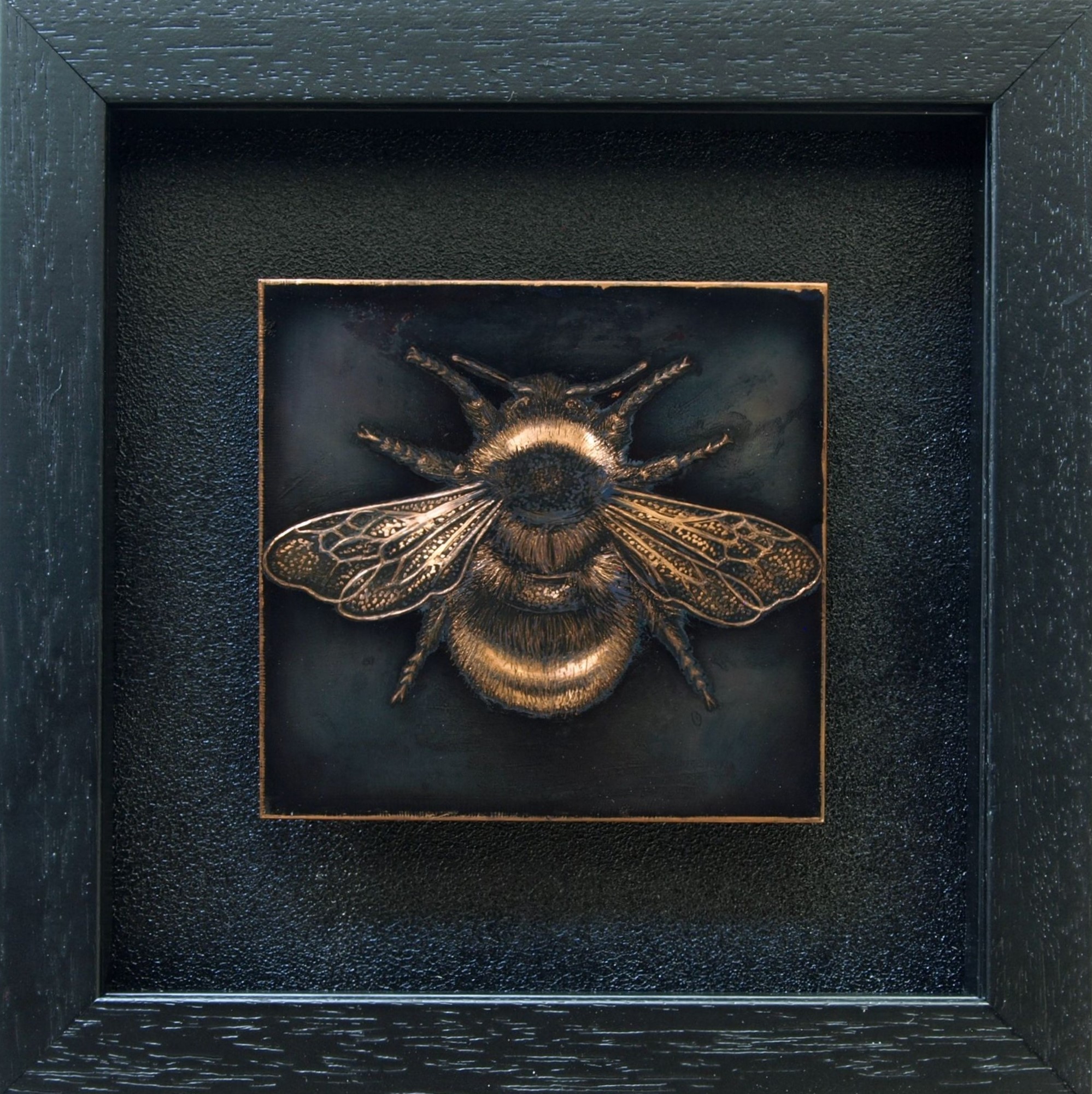 I am the proud new caretaker of one of Annette's stunning bumble bee etchings. It's one of the most beautiful things I've ever seen, and I love it. It has a special meaning for me, and I shall treasure it
I have worked on many special commissions from statement pieces for private collectors to bespoke exhibition displays for national museums and galleries. If you have an idea you'd like to discuss, please get in touch via my contact page.
AMT.19.09.001. Bombus impatiens, Common Eastern Bumble Bee. Commissioned by the Department of Entomology, Cornell University, New York.
Image showing work in progress.
Everyone in my lab is a huge fan of Annette's work, so when we learned we were moving into a new lab space, we inquired with her to see if she was willing to make a commissioned piece that we could display in the lab. Annette kindly agreed and we could not be happier with the piece. It's a dramatic copper etching of the common Eastern bumble bee (Bombus impatiens), a bee that we regularly work with to understand how various stressors impact pollinator health. It grabs your attention and is a constant reminder to anyone in the lab about why we do our science — to better understand how we can protect these wonderful creatures.
AMT. 18.07.001. Swallowtail butterfly. Etched and oxidised copper plate illustration. Commissioned by a private client.
Research photographs taken at the Department of Entomology, National Museum Wales.