From 26th February – 2nd March 2021, my new Life Support series of beeswax wildflower sculptures will be shown by Ruup & form in Meditation in Material at Crafts Council Collect 2021 Art Fair. 
As the pandemic is currently preventing everyone from coming together, this year the Collect International Art Fair for Contemporary Craft and Design will take place online, with Artsy.net as the exclusive hosts. Each exhibiting gallery will have their own online 'booth' to display their artists' work for sale, and there will be a week of accompanying talks and events alongside interviews and films.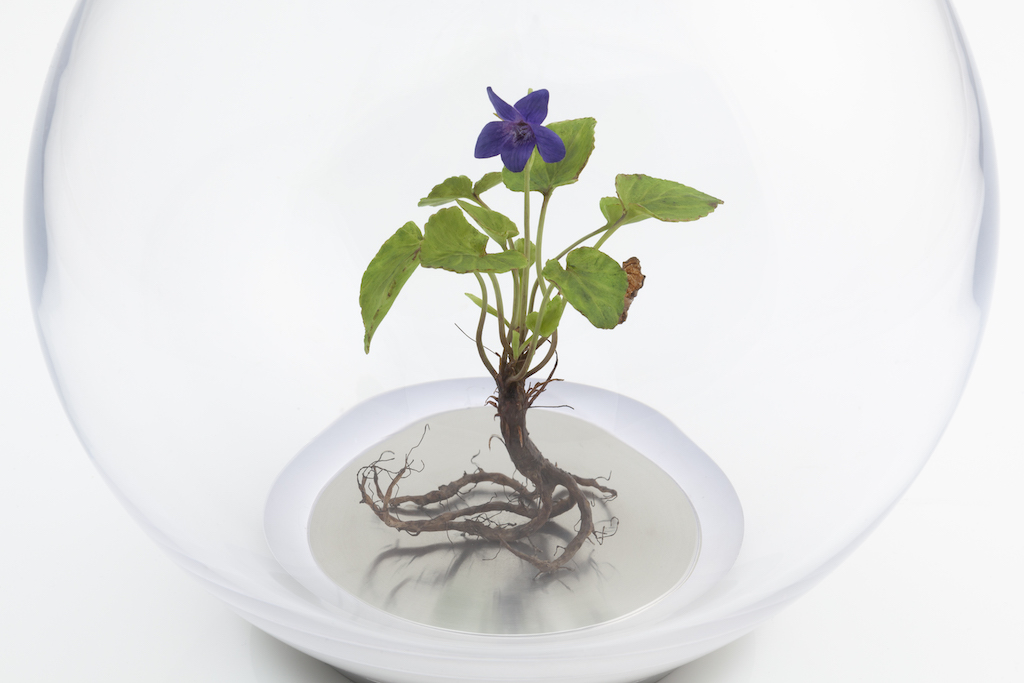 The Life Support series of work, which will be seen for the first time at the fair, was created throughout 2020 in response to the ongoing Covid-19 pandemic. The series of beeswax wildflower sculptures tell a deeply personal story of this moment in history. Each one is displayed in its own protective hand-blown glass bubble and mounted on a custom CNC lathed stainless steel base. They encapsulate my thoughts and feelings and illustrate the importance of our access to nature through gardens, parklands and green city centre spaces at this time of crisis.  
Over the past few weeks, I've been collecting my research photographs and images of the making process, and organising them into a video sequence to illustrate how the project evolved over time. The full version will be available to view in accompaniment to the artwork on display at the Collect 2021 fair. It looks to be a wonderful online event and I hope you will be able to join us there from the comfort and safety of your own homes.